Especially now, plentiful job opportunities are key to making a great place to live. These 25 counties have experienced the most job growth over the last nine years.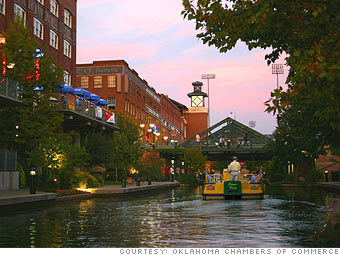 Towns include:
Oklahoma City
Job growth (2000-2009):
22.4%
From the state that brought you Garth Brooks, giant fried onion burgers and Sooner football comes a fast-growing county with plenty of job opportunities. Located in the heart of central Oklahoma, Canadian county excels at combining a cozy, close-knit small town lifestyle with the conveniences of a big city. The county's name comes from the two rivers that pass through the area, the North Canadian and Canadian.
With the help of its diversified mix of agribusiness and manufacturing jobs and close proximity to the Oklahoma City market, Canadian has managed to keep the county's unemployment rate comfortably below the national average at 5.8 percent. -- J.S.

More galleries

Last updated July 13 2010: 5:14 PM ET