Bethesda, Md., residents pull in more than $170,000 a year. Which other places in our Best Places database have high incomes?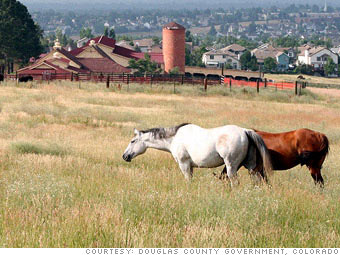 Population: 97,860
Median family income (per year): $122,448
Median home price: $288,250
At 30 years old, this master-planned community 12 miles south of Denver has aged beautifully. It has 2,200 acres of lush open spaces, and a full 85% of its suburban homes rest within a quarter mile of a park, nature trail or other green space. Dog Park ambassadors, Trash for Treasures hunts and Renew the Ranch community clean-ups mix outdoorsy volunteerism with group fun.
Part of the Louisiana Purchase, Highlands Ranch has been a working ranch for 100 years.

See complete data and interactive map for Highlands Ranch

NEXT: Reston, VA

Last updated July 14 2010: 11:43 AM ET