Bethesda, Md., residents pull in more than $170,000 a year. Which other places in our Best Places database have high incomes?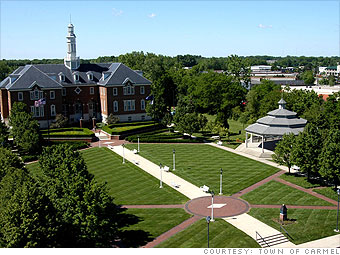 Population: 66,769
Median family income (per year): $120,988
Median home price: $245,951
From turn-of-the-century bungalows to contemporary custom builds, this town of 122 neighborhoods fuses the old with the new to striking effect.
Old Town, its 19th century center, has been transformed into a thriving arts district with an eclectic mix of galleries, interior design studios, specialty shops and public art -- all with historically inspired exteriors.
Meanwhile, a new downtown, anchored by a 1,600-seat performing arts center, is near completion. Executives of the 40 science, healthcare and insurance firms that have corporate headquarters there keep the town on the leading edge.

See complete data and interactive map for Carmel

NEXT: Wayne, NJ

Last updated July 14 2010: 11:43 AM ET