Bethesda, Md., residents pull in more than $170,000 a year. Which other places in our Best Places database have high incomes?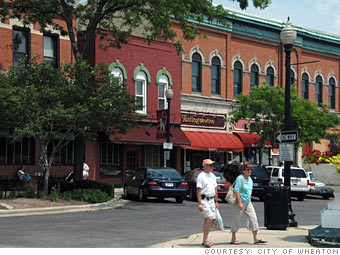 Population: 54,465
Median family income (per year): $113,517
Median home price: $328,866
This land of churches and banks creates jobs as the county seat and the home of Wheaton College, a Christian liberal arts college, and the Illinois Institute of Technology. The north side of this traditional, conservative town features historic manors, while contemporary tear-downs are just a stone's throw away. Meanwhile, subdivisions galore put the "s" in south side.
Wherever folks reside, buying local is the Wheaton way. Downtown merchants, including dozens of locally owned independent restaurants, tout that 68 cents of every dollar spent with local shops returns to the community through taxes, payroll and other expenditures.

See complete data and interactive map for Wheaton

More galleries

Last updated July 14 2010: 11:43 AM ET