Bethesda, Md., residents pull in more than $170,000 a year. Which other places in our Best Places database have high incomes?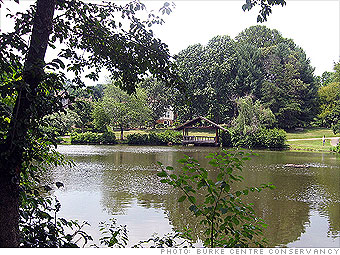 Population: 54,974
Median family income (per year): $127,036
Median home price: $335,000
This upscale community is a haven for government officials and federal contractors seeking a break from the capitol. But it also attracts residents who work for local businesses in nearby Arlington.
The living is easy in this town, which puts shopping, pools, sports fields and footpaths within convenient reach. The prototypical suburb, it boasts great schools, high-end shops and well-tended footpaths.
Burke Centre Conservancy, a 1,700-acre planned residential community with 5 neighborhoods, pools and community centers is at the heart of it all.

See complete data and interactive map for Burke

NEXT: Naperville, IL

Last updated July 14 2010: 11:43 AM ET