A bronze sculpture by Alberto Giacometti was auctioned for a record $104.3 million this week. Here are the 5 most expensive works of art ever sold on the block.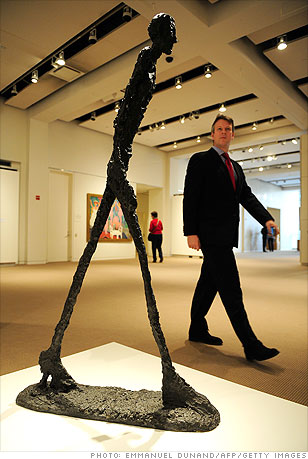 Alberto Giacometti's life-size bronze statute set a new world's record when it fetched $104.3 million at an auction in London this week.
Sotheby's said the iconic statute was bought by an anonymous bidder who paid nearly three times the expected price after a round of intense bidding.
NEXT: Garçon à la Pipe