Ready to make a long-term commitment this Valentine's Day? Start with Apple, Priceline.com and 6 more of our most lovable stock picks.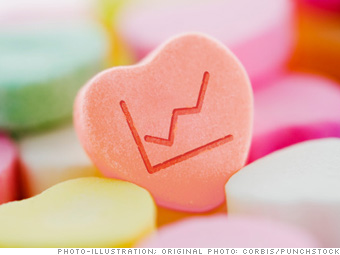 For all you lonely hearts out there on Valentine's Day, we've selected eight hot stocks that are worth your love.
After reviewing thousands of candidates, we found a sexy line-up we think will meet your standards. Each match boasts improving profit margins, little debt, reasonable valuations and, unlike many of your troubled exes, these affectionate assets will pay for dinner and open the door to a rate of return you've never experienced.
If you're looking for a short-term fling, you've come to the wrong place. With spectacular potential for future earnings and sales growth, these stocks are for those who are in it for the long haul.
With such irresistible prospects, why invest your love anywhere else this Valentine's Day?
--Blake Ellis
NEXT: Apple