It's way more than just a headcount -- it's market intelligence used by companies to make decisions about what people buy, what they eat, and even what they watch on TV.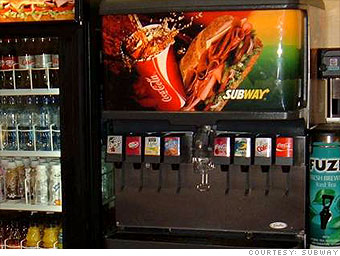 You can order a meatball sub at any Subway store in the country, but you can't necessarily order the same drink. The line-up at the soda fountain can vary by zip code -- and that's thanks to census data.
Mark Roden owns 48 Subway franchises in Arizona and plans his beverage offerings based on census demographics distilled by third-party market researchers like PopStats or Nielsen Claritas.
When Roden looked at the data, he realized that in west Phoenix, where there is a large Hispanic presence, Fanta would be a big seller. In suburban Tucson, home to a lot of families with children, Hi-C pink lemonade sells well. Populations with a lot of older folks, on the other hand, seem to prefer root beer and Cherry Coke.
Soda selection isn't just a question of regional tastes, but a major revenue driver. Sandwich price points like the $5 Footlong may bring customers into the store, said Roden, "but selling added drinks -- that's where you make the money."
NEXT: What you watch -- Telemundo