The May 23 finale is fast approaching for the sixth and final season. ABC, in conjunction with auction house Profiles in History, is putting at least 100 props from the hit show on the block this summer.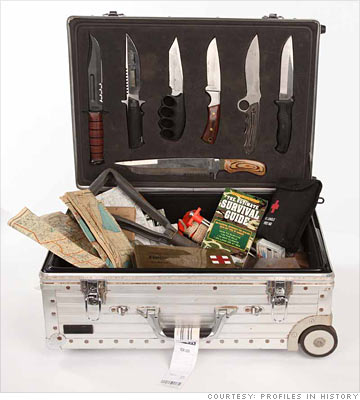 This is John Locke's knife set, in the stainless steel box that he checked in on Oceanic flight 815. The Locke box contains seven hunting knives, as well as a first-aid kit, maps, MREs, and other survival gear. Don't board a plane without it ... especially if you're flying over a mysterious island.
NEXT: 'Don't ever tell me what I can't do!"