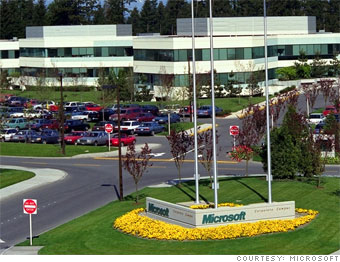 % of MBAs who want to work there:
6.48%
Headquarters: Redmond, Wash.
Hiring plans: Microsoft searches across 20 business schools for MBA students that have a passion for technology. Currently, the company has 3,000 openings at all levels. About 80% of MBA hires join the company's marketing team as product managers.
Most hires -- about two-thirds -- are selected from Microsoft's summer internship program for MBAs
What they're looking for: Prior experience in the technology field isn't a must, said Redmond recruiter Betsy Dimalanta. But candidates who've shown an interest in tech, for instance by participating in case competitions that focus on solving problems in the tech space, stand out during the recruiting process.
Microsoft also wants to hear from applicants who follow tech news, and are up on the various projects that Microsoft and its competitors are working on. For more insight into working at the tech giant, check out Microsoft's career blog.

More galleries

Last updated June 03 2010: 11:33 AM ET
Source: Source:
Universum
* Based on survey respondents who selected as one of their top 5 ideal employers. Methodology