In recent years, banks have been in hot water for their part in the financial crisis, but we've nailed down a list of some of the banking industry's lesser known snafus.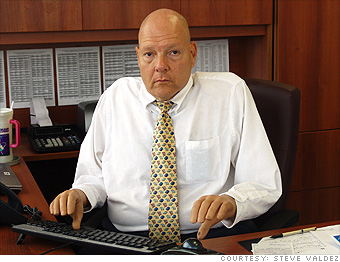 Valdez was born without arms and wears a prosthetic.
Steve Valdez knew he'd face scrutiny when he went to a Bank of America branch to cash a check written to him by his wife, since he doesn't have a personal account with the bank.
Although the Tampa, Fla., resident brought two forms of picture identification, the teller said he needed to provide a thumbprint to cash the check.
The problem: Valdez was born without arms and wears a prosthetic. He pleaded with the bank manager to use the photos, but to no avail.
"It was really unfathomable," said Valdez, who was told that he could either bring in his wife or open an account of his own.
A thumbprint is a longstanding requirement for any non-account holder to cash a check in order to prevent check-cashing fraud, according to a BofA spokesman, who admits that the bank should have offered alternatives to Valdez.
Valdez, a customer service manager in the Hillsborough County public works department, said that if any of his employees treated customers the way he was treated, they would face disciplinary action.
"The government is always held to the highest standard, but when you go to a private institution you expect them to want to earn your business," he said. "But I guess that's not the case."
NEXT: Citi's mad mail mishap
Last updated June 18 2010: 6:19 AM ET