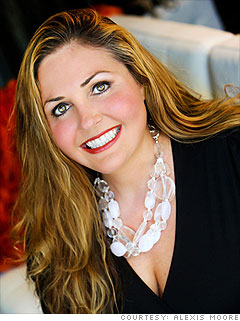 Years as a debt collector: 10
Current job: President and founder of Survivors in Action, a non-profit advocacy group for victims of crimes including identity theft and cyber-stalking
Collectors I knew regularly held contests to see who could make the most people cry in one day.
A co-worker at my office overheard another collecting agent telling a debtor in Spanish that she was going to send someone over to his house to beat him with a tire iron, because she didn't think anyone in the office would understand her.
You'd be surprised what goes on behind closed doors. Every day, you were asked to break the law. If you didn't break the law, you were asked what was wrong with you.
From making calls day and night to elderly people hard of hearing to faxing a person's workplace about the money they owed, we had to do whatever it took. If the person we were looking for didn't answer our calls, we were told to ask neighbors to pin notices on the person's front door, saying to call us immediately.
Revealing a person's debt to friends, relatives and neighbors was common, even though it's illegal. We were encouraged to harass people and were told to do things like threaten to repossess a person's car, even when it was unwarranted. The pressure was unbelievable. If you didn't produce money, you would be fired in a heartbeat, and this brought out the worst in people.
NEXT: Bob Cook
Last updated July 15 2010: 6:17 PM ET