PayScale.com collected salary data for more than a hundred college degrees. These workers majored in some of the lowest paying fields. But they still love what they do.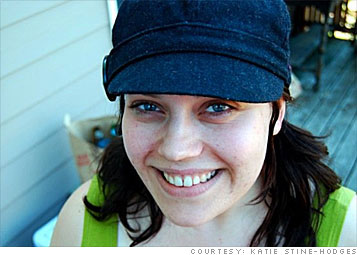 For Katie Stine-Hodges, helping youth in foster care is worth a smaller paycheck.
Median starting pay: $31,800
Median mid-career pay: $44,900

Dealing with homelessness, drug addiction, poverty and abuse on a daily basis in exchange for a tiny paycheck is emotionally -- and financially -- straining.

"Anybody who does this isn't in it for the money. If they are, they're in the wrong field," said Katie Stine-Hodges, a graduate of Portland State University with a degree in child and family studies. Now a case manager for a foster program in Portland, Ore., Stine-Hodges knew her salary would be low, but she has no regrets.

"It sucks to not make as much money as someone else who is doing something less emotionally challenging, but that's the way it is, and I feel lucky to be able to help people and go home at night and feel like I accomplished something."
NEXT: Athletic Training
Last updated January 14 2011: 2:40 PM ET
Source:
PayScale.com
How
PayScale.com
determined salary: Survey includes national median starting and mid-career salary for 120 popular bachelor degree majors. Salaries are for graduates who received bachelor's degrees from schools in the United States who work full time in the United States.