Given the uncertain economic picture, you probably have a chunk of change squirreled away. Here's how to best use that cash.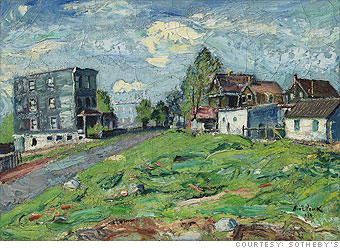 Although the art market hasn't completely recovered from its slump, an oil on canvas by a big 20th-century name can still run tens of thousands of dollars and up -- often way up.
But it's possible to find a limited-edition print by one of those same artists for $10,000 or less today.
One example: "Windy Day," a 1924 oil-on-canvas by David Davidovich Burliuk, which sold recently at Sotheby's for $7,500.
Visit auction-house websites for Sotheby's and christies to check out upcoming sales.
NEXT: Do some good
Last updated October 18 2010: 11:56 AM ET