Anesthesiologists take home a median $290,000 salary annually. What other great careers from Money and PayScale.com's list of Best Jobs in America offer big paychecks?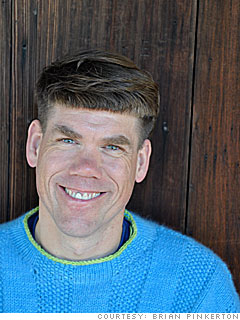 Brian Pinkerton, 46, is the chief software architect at Lucid Imagination in Woodside, Calif.
Median pay: $119,000
Top pay: $162,000
A software architect helped design the software on which you're reading this article right now. In fact, they have a hand in the creation of everyday products from word processors to computer games. High demand for their skills let software architects demand hefty paychecks.
"I love working with customers who have real problems and developers who have ideas for what's possible," says Brian Pinkerton, chief software architect at Lucid Imagination.
"It's in the space between those that real innovation happens: What can we build that will solve our customers' problems and help them with problems they don't know they have yet? Helping real people with real problems is where it's at."

NEXT: Attorney / Lawyer

Last updated October 11 2010: 8:13 AM ET
Source: All pay data from
PayScale.com
Note
: We looked at jobs from the top 100 with the highest top pay. Median salary is for an experienced worker (at least two to seven years in field). Top pay represents the 90th percentile.