Demand for biomedical engineers is projected to grow a whopping 72% between 2008 and 2018. What other careers on Money and PayScale.com's list of America's best jobs will see big opportunities, and what do hiring managers look for?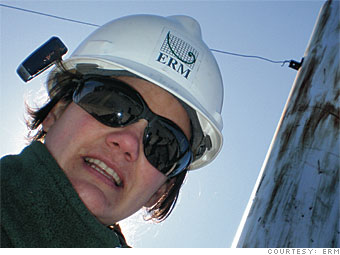 10-year growth: 31%
Median pay: $81,000
Environmental engineers apply the principles of science and math to address concerns about sustainability. And with the green movement going mainstream, there's been a resulting hiring boom.
Current openings at London-based consulting firm Environmental Resources Management, which has 137 offices in 39 countries, range from entry level environmental engineers to senior level wetlands ecologists.
Regardless of position, though, one thing is key: "We want people with personalities," says recruiter Scott Yanover. "Someone who isn't a total nerd."
A second language, extracurriculars and especially a good batting average will all help. "We just hired someone with great field experience and he also played minor league ball. He was our ringer; we won our softball league this year," Yanover says.

NEXT: Physical Therapist

Last updated October 11 2010: 7:56 AM ET
Note: We looked at jobs from the top 100 with the highest 10-year growth rate. When there were multiple job titles from the same category, we selected the job with the highest current total employment.