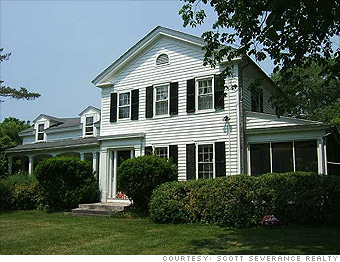 This gracious five-bedroom home costs under $175,000.
Median home price:
$88,000
Median income:
$64,300
Affordability score:
97.2%
This upstate New York City rocketed to the top of the most affordable major metro areas. More than 97% of all homes sold during the three months ended June 30 were within the reach of families earning the city's median family income.
Affordability is so high in Syracuse not because people make more money there -- the area's median income closely matches the national median of $64,400 -- but because home prices are so low. The median home sells for $88,000.
The city is one of a string of cities that grew up along the Erie Canal and enjoyed decades of prosperity. But as the old industries faded away, an economic void was left.
The city is recovering and unemployment, at 7.8% in June, is well under the national average. But the population of the area is stagnant; the metro area has lost a few thousand people over the past 10 years,
For homebuyers, that's good; there's not much competition for prized properties and home prices remain very low.
NEXT: Runner-up: Indianapolis
Last updated August 23 2010: 11:03 AM ET