Six years after Facebook launched, its first wave of employees is heading out the door -- often right into the arms of venture capitalists eager to back their new startups.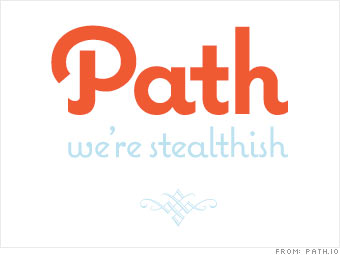 Founded: January 2010
Headquarters: San Francisco, CA
$ invested: Undisclosed
Path is a closely watched startup from Napster founder Shawn Fanning and former Facebook platform manager Dave Morin. The venture is so stealthy that its founders won't say anything about it yet, even to comment on the basics of what it will do.
But in February, ReadWriteWeb used Google's cache to capture screenshots snagged from the fledgling site. What RWW found is a tool for creating lists and sharing them with friends on the site -- for example, "Best Coffee in San Francisco" or "People I'd Like to Meet."
Path connects users who have created lists with similar names, and highlights items that overlap across those lists. The site is currently in closed beta testing. RWW's screenshots show a number of influential testers, including Electronic Arts' Robert Kissinger, Creative Commons' Joi Ito, and LinkedIn's Jordan Mendelson.
Though the tester list is heavy with tech celebs, the blog Silicon Alley Insider isn't impressed with Path's concept: "It's not clear from what has leaked why this needs to be a standalone network, rather than just another Facebook application or feature."
RWW is more sanguine. "We have high hopes for Path," the blog commented when it posted the Path screenshots. "It's another example of a basic human experience turned exciting by the network effects, location awareness, APIs and other features of the new social web."
NEXT: Cloudera
Last updated September 08 2010: 10:30 AM ET