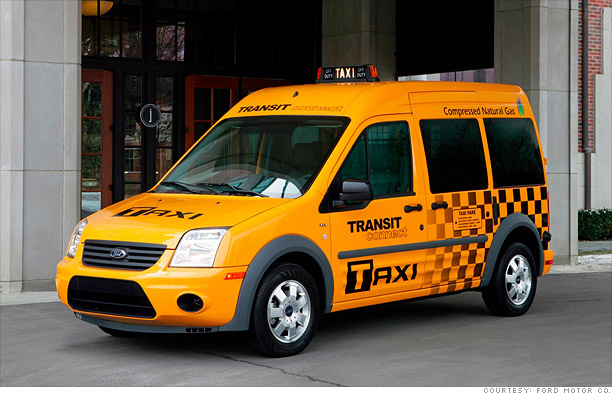 Ford hoped to keep New York City's taxi business with its Transit Connect van. Ford makes most of the taxis used in New York City now. The huge Crown Victoria sedan has long been a favorite of taxi fleet owners. With recent demand for fuel-saving hybrid cabs, the Escape crossover SUV taxi has become a common sight in the city, too.
The Transit Connect didn't make the cut this time, though. One reason, according to New York City Mayor Michael Bloomberg, was that Ford refused to crash test the Transit connect with all the taxi equipment, including the plastic partition separating the driver and passengers, in place.
Nissan agreed to that and even proposed special passenger airbags for its vehicle.
A Ford Motor Co. spokesman said the automaker had, in fact, offered to work with a "qualified upfitter" -- meaning a company that modifies cars for taxi cab or other uses -- to create a crash-ready Transit Connect van.
NEXT: Ford -- Look at all the tall luggage!
Last updated May 03 2011: 5:24 PM ET