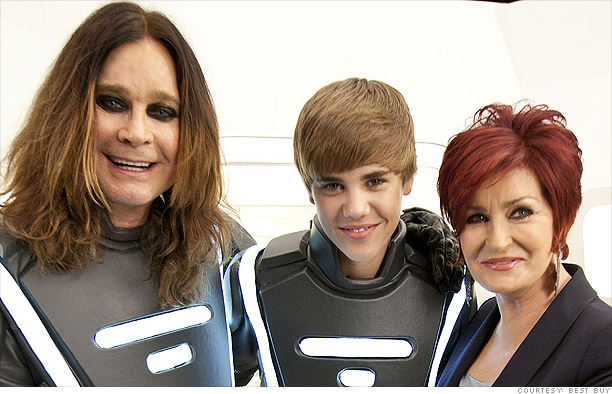 Best Buy has recruited two major stars for its Super Bowl ad. However, outside of being singing sensations within their musical genres -- the duo have little in common.
Squeaky-clean teen crooner Justin Bieber (middle) is teaming up with heavy-metal legend Ozzy Osbourne. The so-called "Prince of Darkness" is pictured here with his wife and manager, Sharon.
Bieber and Osbourne will be pitching electronics for the tech retailer, in suits similar to Walt Disney's hit movie "Tron."
NEXT: Baby Away
Last updated February 04 2011: 9:27 AM ET