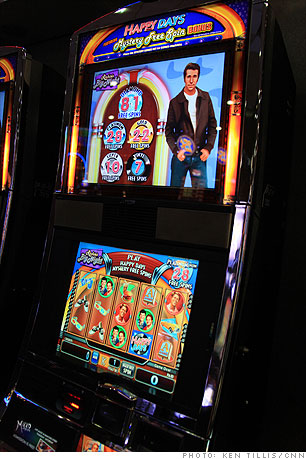 This version of the "Happy Days" slot machine is called Richie's Big Night, which a spokeswoman for WMS Gaming says was "a big hit in casinos."
The actors say they were astounded to see their images on the slot machines.
Henry Winkler, who played The Fonz, and Ron Howard, who played Richie Cunningham, are not part of the case.
NEXT: Missing merchandising fees
Last updated April 19 2011: 2:03 PM ET