Five cast members from the iconic show, which aired from 1974 to 1984, say they were not paid for the use of their images on slot machines and merchandising sold around the world.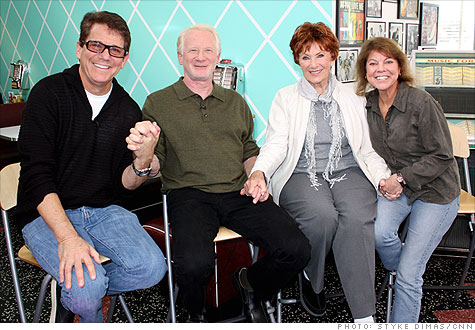 The "Happy Days" cast members who say they weren't paid for merchandise are, from left, Anson Williams (Potsie), Don Most (Ralph Malph), Marion Ross (Marion Cunningham), and Erin Moran (Joanie).
They say they began asking questions about where the money went after they heard about the slot machines in casinos around the country.
The estate of Tom Bosley (Howard Cunningham), who died last October, is also part of the case.
NEXT: Gambling on fame
Last updated April 19 2011: 2:03 PM ET