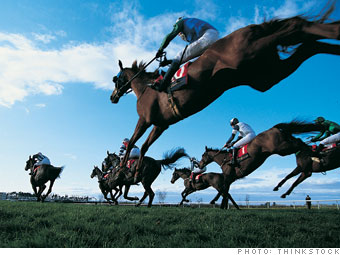 Horse racing is a $2 billion industry in New York state, and the government wants its cut.
Gov. Andrew Cuomo is proposing a 2.75% surcharge on purses at horse races around the state, including the famous Belmont Stakes. A "purse" refers to the money collected and paid out to the winning jockeys in a race.
That charge is expected to raise $7.6 million for the state next year.
The money is meant to close budget gaps at New York's state agency in charge of regulating horse racing and casinos.
NEXT
Last updated March 03 2011: 2:08 PM ET