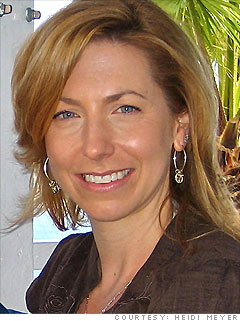 Third-year resident
University of Arizona - Family medicine
Family physician
"Specialists generate higher income that family physicians. Health reform is realigning the value system of our health care system.
"Med students see that policymakers in DC are getting it.
"It's no coincidence that this year's class of medical students who are entering their residency are more keen on family medicine. This is the first time that their career choice is being influenced and shaped by policy discussion.
"I was hoping that health reform would take place at the end of my career. I am amazed it has already happened.
"We still have to make primary care salaries commensurate with what we do. Really good medical students are going to specialties because pay is better. But they only see a small percentage of the population. Primary care doctors see everyone. That's why we need more of them."
NEXT
Last updated April 04 2011: 9:23 AM ET