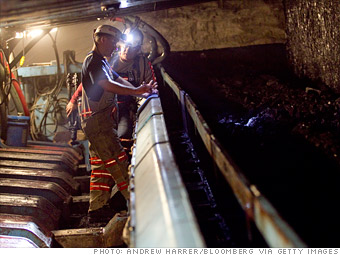 Almost 50,000 mining jobs have been added in 2011, with 8,000 in June alone. Another 30,000 jobs have been created in mining support industries since the beginning of the year.
The growth has been sustained: Jobs in the industry have risen for 18 consecutive months. Mining employment has increased by almost 12% since a historic low in October 2009, according to the data from the Bureau of Labor and Statistics.
Strong demand for metals from developing countries continues to grow, and U.S. mines provide much of the world's supply. Meanwhile overtime has been significantly slashed in coalmines, keeping jobs around.