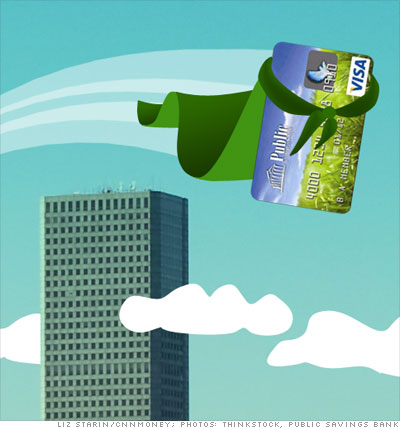 The Open Sky Secured Visa Card boasts a low interest rate and requires a typical deposit of $200 to get a credit line of up to $3,000.
The APR on the card is 9.75%, which is pretty much as good as it gets for consumers with lousy credit. In fact, the average APR on a typical unsecured credit card is just above 14%, according to LowCards.com.
The issuer, Public Savings, says it will accept anyone -- there's no credit check for approval. Plus, they report to all three major credit bureaus to help you build your credit.
The one drawback: an annual fee of $50. But this is one of the only fees cardholders will be hit with. Another is the $25 charge to increase or decrease your credit limit after a year, but this can be avoided if you plan ahead and get the credit limit you need when you sign up.
"So many other cards nail you with tons of extra fees that you don't even know about, but this one is really just that $50 right up front," said Bill Hardekopf, credit card expert and CEO of LowCards.com.
More galleries
Last updated April 13 2011: 6:50 PM ET