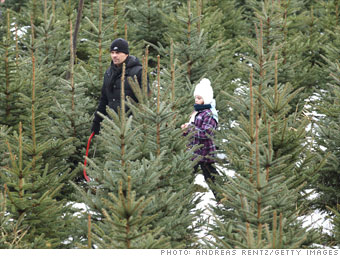 Christmas tree farms are another real estate proposition that are popular with alternative investors, said Nilssen.
It's just a matter of finding a plot of land where the growing conditions are just right, planting the trees and selling them -- or investing in an already existing farm.
Nilssen said Christmas tree farms are often great investment opportunities because of the low overhead costs. But there are several risks -- namely pests, fires and the state of the economy.
"When the economy is great, everyone overspends in every aspect of life -- including on Christmas trees -- so during these good times farmers plant lots of trees," he said. "But when things turn south, farmers have too many trees and may have to sell at a discount and may not unload inventory."
Plus, as the owner of a Christmas tree farm, you have to front the cost of hiring seasonal workers before you even know how many Christmas trees will end up being sold.