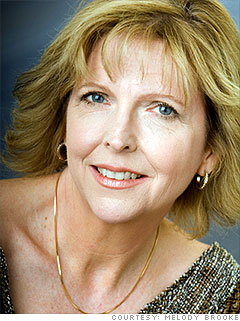 Her situation: Melody and her husband racked up $130,000 in credit card debt when they tried to start a side business. Her husband had already quit his job when he realized they didn't have nearly enough money to actually fund the company and make it successful.
The business collapsed and they started getting behind on the payments on their six credit cards. When they went without paying for six months, they started getting calls from collectors.
Her strategy: Negotiate your debt.
At first they didn't answer the calls from collectors because they knew there was nothing they could do. But one day, they decided to find out if the collectors would be willing to negotiate. At first, they said Melody could settle the debt by paying 75% of the total amount owed. But she didn't have that kind of money. Eventually the collectors relented, and settled for around 30% of the original debt.
So Melody ended up only having to pay a total of $39,000 to her three credit card companies.
Her advice: If you can't pay, don't. Or you'll just get yourself into more trouble.
"It's a huge risk, because you don't know how it will turn out," said Melody. "The credit card companies can sue you in the meantime, and your credit record is scarred, but if you hold on in faith that you can come up with enough cash to appease them, you can do it."
How she's doing now: Melody's husband eventually found a job. While his salary isn't as great as the one at his previous job, his income has allowed them to keep their house and make IRS payments (credit card issuers often report the amount of money they write off to the IRS, so Melody is still paying taxes on it as if it is income, she said).
"Eventually we will build up a better credit rating, but we never intend to carry unsecured credit debt again," she said. "[Negotiating your debt] may not be a viable option for everyone, but for us, it's the only one that made sense."