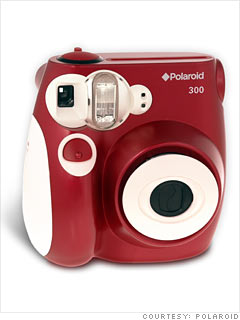 Overshadowed by the rise in digital photography, Polaroid began scaling back its production capacity and shutting down factories in the late 1990s. The team at Polaroid even mapped out an "end of life strategy" for the brand and made a public announcement in 2008. But consumers had a different idea.
Polaroid fans, from photographers to fashion insiders, declared their undying loyalty to the instant camera while buying up the remaining supplies of the film in great quantities. A group of former Polaroid employees even bought the last remaining factory that made the instant analog film in order to produce their own.
"It was clear that people did not want the film to go away," said Polaroid President Scott Hardy.
A year later, and under new management, the company brought Polaroid back to life -- "a resurrection," according to Hardy. Now those nifty point-and-shoot cameras are widely available and come in a variety of colors. Even in 2011, demand is as strong as ever. "We can't build them fast enough," Hardy said.