With 170 Android devices now on the market, smartphone makers are looking to stand out. The latest trend? Quirky features that go after very specific niches.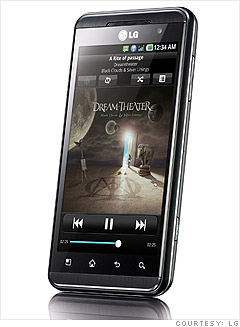 Gimmick: 3D
The LG Optimus 3D is the first 3D smartphone, and, as if it needed one, it comes with a kicker: you don't need glasses to see the 3D effect. The Optimus 3D also allows you to take 3D photos and videos.
Whether or not the device is ready for primetime is in the eye of the beholder. The 3D is certainly cool, but the images were a little fuzzy in our tests -- and quickly became nauseating to watch.
Not for you? LG has a line of high-end Optimus smartphones that come in good old-fashioned 2D.
NEXT: Sony Ericsson Xperia Play
Last updated February 17 2011: 11:13 AM ET