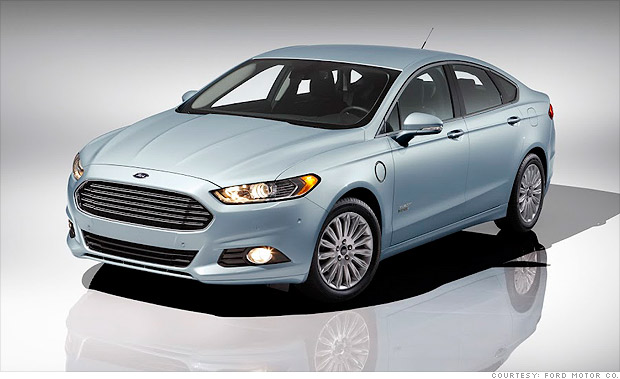 Plug-in hybrids, like Ford's upcoming Fusion Energi, offer owners the zero-emission driving of an electric car -- at least for a limited distance -- with the long driving range of a gasoline-powered hybrid car. (The Chevrolet Volt, which GM calls an "extended range electric car," fits pretty well into this category, too.)
How long you can drive on pure electric power depends on the size of the battery. Some cars, like the Toyota Prius Plug-in, have smaller batteries that offer only a short trip on plug-in power. The up-side is a lower price, since bigger batteries cost more.
While some EV enthusiasts say plug-in hybrids are not as good as pure EVs, car buyers may differ. Plug-in hybrids offer the EV experience and greater fuel savings than regular hybrids.
Still, their bigger sticker price compared to non-battery-driven cars is likely to hinder sales for some time.