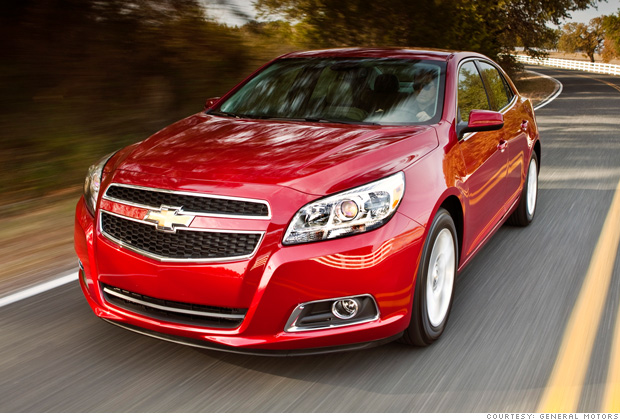 General Motors does its very best not to call the system used in the new Malibu Eco (and also in its Buick "eAssist" models") a hybrid powertrain. But it is a hybrid powertrain. It's just not a "full hybrid" like that used in the competing Toyota Camry Hybrid.
The lithium-ion battery pack and electric motors used in the Malibu Eco provide some extra boost to the car's gasoline engine. The engine also shuts off altogether when the car stops. But the Malibu can't drive for any considerable distance under electric-only power.
The advantage is that this system is less expensive to build than a "full hybrid" system which would need more battery power. That should allow GM to offer buyers a cheaper option to competitors' full hybrid cars.
It may not look that way, though. The Malibu Eco costs about as much as a Camry Hybrid that gets 41 miles per gallon compared to 29 for the Chevy. GM counters that its car offers more features and is nicer, overall, than Toyota's. It remains to be seen if customers agree.