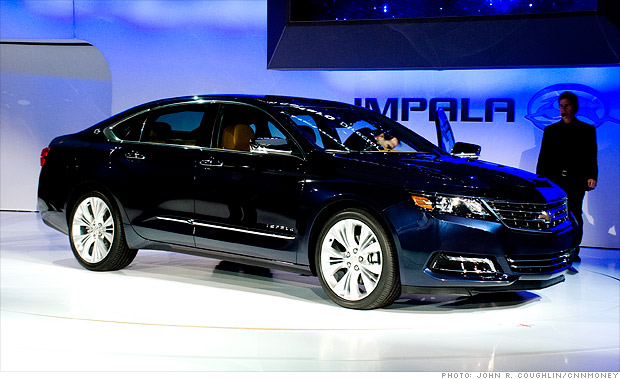 Price: Not available
Fuel economy: Not available
General Motors' recently unveiled Chevrolet Impala is a big break from Impalas of the recent past. First of all, it actually looks good. Secondly, it's packed with features that, up until now, would ordinarily only have been found in a luxury car.
For instance, the Impala is available with full-speed adaptive cruise control that can work the car's brakes and gas to automatically maintain pre-set speeds and safe following distances even in city traffic. It also uses radar to detect impending collisions and instantly apply the brakes.
On top of that sort of stuff, you can also get an attractive interior with leather seats and a 303-horsepower V6, if you want.
Of course, GM also sells near-luxury and luxury cars, like Buicks and Cadillacs. So why make a luxury Chevy? Because, GM spokesman Otis McKinley said, there are car buyers who want luxury car goodies but aren't about to pony up for a Caddy.
"It also pushes Cadillac to raise their bar as well," he said. "It's a win for everybody."
And Chevy's not alone. Many mass-market full-sized cars are loaded up like luxury models but still cost thousands less.