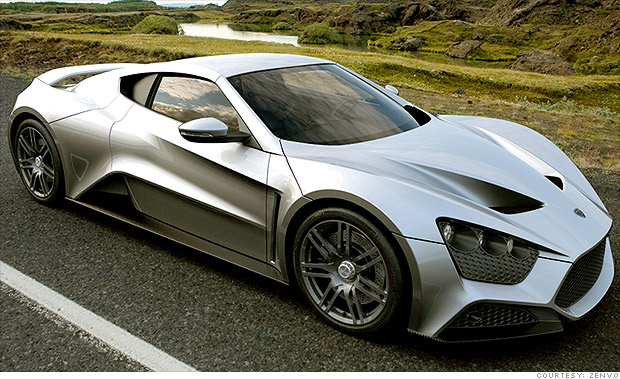 Base price: $1.8 million
It is highly unlikely, to put it mildly, that you will ever see a Zenvo ST1 50S on the streets. Only three will be made for the United States, for a total of 15 cars worldwide.
The Danish-built 50S is designed specifically for the United States and it's slightly different from the 12 other ST1's that will sold in other parts of the world.
One 50S has been bought in the United States. But it was immediately shipped off to China, said Bobby Kahn New Jersey's Empirio Motor Group, Zenvo's sole U.S. dealer.