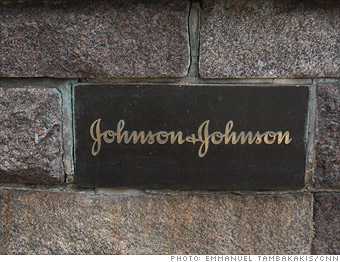 % of MBAs who want to work there:
6.86%
Headquarters:
New Brunswick, NJ

The healthcare company has had its share of problems -- quality-related product recalls over the last two years have battered its sterling reputation -- but it hasn't lost its luster among business school students.
New grads are drawn to the breadth of opportunities at the Fortune 500 company. And its outlook is looking brighter: J&J appears to have turned the corner with its recall mess and recently tapped a new CEO.
What they're looking for: "We look for those who can identify new insights and trends and translate [them] into products and solutions," says Frank Rodriguez, director of university recruiting.
J&J's businesses are big, complex and global, so "soft skills" and the ability to work well with others are essential, he adds.

Getting hired: This year J&J plans to hire more than 200 MBAs worldwide, up slightly from a year ago. J&J grooms MBA talent through its Leadership Development Programs -- assignments there typically run two years and prepare recent grads for management roles across a range of businesses, including finance, procurement and HR.

Did you know? Identifying opportunities for veterans is a major initiative at J&J, whose CEO Alex Gorsky spent six years in the Army. Says Rodriguez: "We look at veterans in general as a source of talent, and at the MBA level we value the skill sets that they bring."