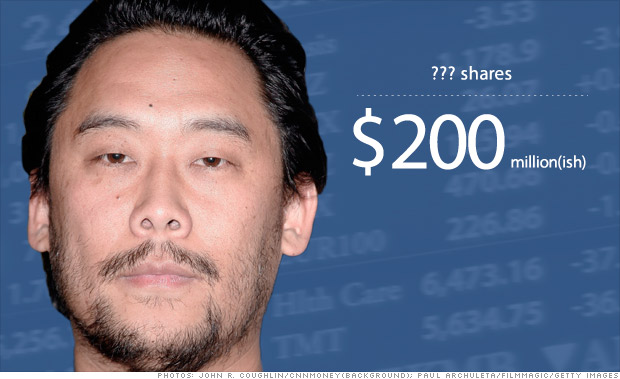 One of the most intriguing millionaires to come out of Facebook's IPO is graffiti artist David Choe. He was a personal favorite of Sean Parker, who brought him on to paint Facebook's headquarters. Instead of taking $60,000 for the job, Choe opted for Facebook stock.
"I like to gamble, you know ... I believed in Sean," Choe told Howard Stern in radio interview in February. "I didn't care about Facebook. I'm like, 'This kid knows something and I'm going to bet my money on him.'"
Good bet. No one knows exactly how many shares Choe has -- he declined to comment when we asked -- but the New York Times estimates his holdings at $200 million.