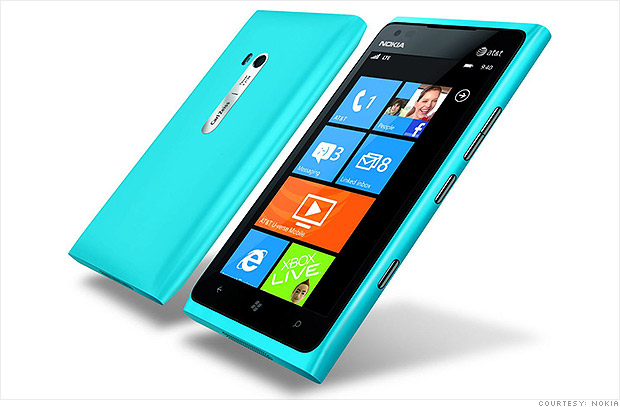 The 900 can be an eye-catching device in either the cyan exterior shown off in Nokia and AT&T's marketing or the "fun pink color" AT&T recently added. A black model loaned by AT&T didn't stick out as much: It took a while for people to remark on my gratuitous use of it at Google's I/O developer conference.
The 900's 4.3-inch screen seems a more reasonable size than the ever-expanding displays of Android devices, but HTC and Samsung have since packed 4.7 and 4.8-inch screens into phones no wider than the 900. The 8-megapixel camera has also fallen behind the curve. It had trouble dealing with high-contrast scenes and, thanks to its inability to switch to macro focus automatically, often captured blurry subjects.
The 900 supports AT&T's LTE mobile broadband, and a speed-testing app clocked LTE downloads going from about 8 to 12 million bits per second in Washington and San Francisco. That's slower than what I've measured on other AT&T LTE phones, but it felt fast enough for everyday Web browsing, even when tethered to a Windows laptop. Its battery life beat that of first-generation Android LTE phones, but I usually had to charge it nightly anyway.