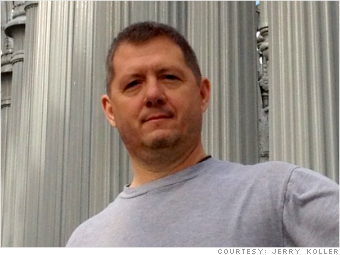 Name

: Jerry Koller

Hometown

: Irvine, Calif.

Age

: 50
When you're dating someone, you want to make sure they're financially responsible, because if it leads to a marriage you could be tied to someone who destroys you financially.
It's usually easy to pick up on whether a girl has bad credit. I see girls who open their wallet and you see dozens of credit cards and receipts stuffed everywhere and think, 'maybe they're not paying attention to their financials.'
You can sometimes tell by where they live -- in their own home or a rental -- or whether they buy or lease a car. When they lease a car, they may want to present a higher-level car than what they can afford. It probably takes about five to six dates to tell.
There are four times I can think of where I stopped dating someone because of this. I tell them it's just that we have different lifestyles.