Like this job? Now Like CNNMoney on Facebook for career tips, plus the latest business news and features on Personal Finance, the Economy, Markets, Technology, and more.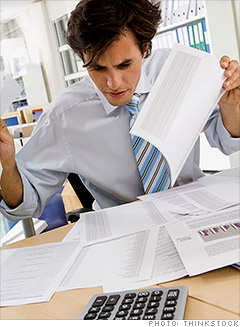 Median pay: $96,500
Top pay: $143,000
10-year job growth: 36.4%
Total jobs*: 185,400

What they do all day?
When it comes to the bottom line on a big project, good cost engineers know how to fatten it up. They estimate the cost of raw materials and labor requirements to keep the budget tight and shipping on schedule. As engineers, they're trained in design and construction as well as project management, which allows them to look at every aspect when developing a plan.
--J.A.
Quality of life ratings
:
| | | | |
| --- | --- | --- | --- |
| Personal satisfaction | Low stress | Benefit to society | Flexibility |
| B | C | B | B |