More on Katrina's fallout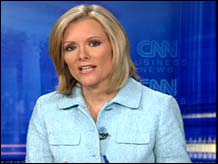 CNN's Gerri Willis offers five tips on how to prepare for disasters like Hurricane Katrina. (September 2)
Play video

NEW YORK (CNN/Money) - If homeowners were to take away one lesson from Hurricane Katrina's destruction, it's that flood insurance should be considered a necessity, not a luxury.
But with the National Flood Insurance Program expected to pay out billions of dollars in claims to cover the flood damage in Louisiana and other hard-hit states, homeowners that are suddenly interested in the extra protection may be forced to pay more for coverage.
The National Flood Insurance Program is administered by the Federal Emergency Management Agency, a unit of the Department of Homeland Security. With flood insurance largely unavailable in standard homeowner's policies, the NFIP -- which sells policies directly or through individual agents -- assumes all risk of damages in the case of a flood.
According to a recent study by the Center on Federal Financial Institutions, the program had about 4.6 million policies in place, covering over $743 billion in assets, as of the end of 2004. Annual premium collections were valued at about $2 billion.
But Katrina's fury will almost certainly top that figure when it comes to claims.
Robert Hartwig, chief economist at the Insurance Information Institute said that the NFIP could pay out over $3 billion as a result of Hurricane Katrina – its largest payout in history. While that may seem like a small number given estimates by catastrophe modeling firms for insured losses of between $14 billion $35 billion, keep in mind that most consumers don't purchase flood insurance. The costs for uninsured homeowners to cover flood damage will be significantly higher.
Hartwig said it makes sense for the NFIP to raise rates to a level that are commensurate with the risk it assumes. And that doesn't just mean for the affected areas.
Ed Pasterick, a spokesman for the mitigation division of FEMA, said that no one can assume that they are safe from the path of a hurricane or other catastrophic storm, making the risk of flood damage equal along the coastline from Alabama to Massachusetts. As a result, homeowners throughout the Eastern seaboard can expect rates to climb in the months ahead.
Pasterick said while one storm can't be the sole cause of a rate increase, the organization will base its assessment on the average historical loss for the year, which is expected to be higher in the wake of Hurricane Katrina. He said that generally FEMA doesn't raise flood insurance rates by more than 10 percent a year but he added that the agency would have to judge an appropriate rate based on the risk to insured properties.
Even with an expected rate increase, flood insurance remains relatively cheap. Pasterick said the average premium runs about $400 while the average premium for a high-risk property could cost the policy holder between $650 and $700.
And insurance experts say a rate hike is necessary to keep the program functioning. One of the concerns is that the agency will run out of money before it is finished paying back policyholders. Following last hurricane season's barrage of four powerful storms, the NFIP paid out about $1.38 billion in claims. Hurricane Katrina, alone, could double that cost and hurricane season is still far from over.
Pasterick said that the NFIP, which pays claims out of its premiums, has the ability to borrow $1.5 billion from the Treasury Department but the agency has already asked to increase its borrowing authority to cover expected claims.
Rate increases would help the program to pay that debt back without the cost falling on tax payers.
Despite any rate increases, insurance agents are expecting to see a surge in demand for flood insurance.
"After every catastrophic event, we see more requests to quote flood insurance," said Linda Mackey, flood program manager at Independent Insurance Agents and Brokers Association. "Typically, they finally see that they could be at risk and buy coverage only to let it lapse again until the next disaster and they rush to buy it again."
She added that flood policyholders aren't penalized with higher rates the following year if they make a claim but the flood insurance continues to be underutilized by consumers.
------------------------------------------------------------------------
Find out everything you need to know about flood insurance, here
What's the outlook for auto and homeowners rates? Find out here
How will Katrina transform the insurance industry? Click here