Audit: Small biz stimulus relief months behind schedule
The hotly awaited America's Recovery Capital emergency loans program is more than a month overdue, but the SBA says it will have guidelines out to banks within weeks.
Photos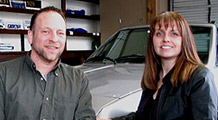 Photos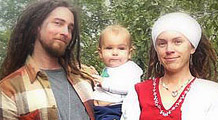 NEW YORK (CNNMoney.com) -- More than a month after President Barack Obama pledged "aggressive action" to help small businesses struggling to survive the recession, key government relief efforts are running behind schedule, an audit report released Thursday points out.
Plans from the Small Business Administration for an emergency lending program authorized in February's stimulus bill are nearly six weeks overdue, and new programs aimed at strengthening the secondary market for SBA loans won't be operational until June, three months after their deadline, according to a report from the Government Accountability Office.
Congress set extremely ambitious timetables for the new programs it laid out in the American Recovery and Reinvestment Act. The bill gave the SBA just 15 days to issue guidelines for a brand-new secondary market guarantee authority and for a "business stabilization" program that will back bank loans of up to $35,000 for small businesses struggling to make payments on existing debt. Congress also asked the GAO to report back in 60 days on the SBA's progress, but so far, there's little progress for the GAO to audit.
The SBA, whose new administrator, Karen Mills, took office less than two weeks ago, has two stimulus provisions up and running. On March 16, it began waiving fees for participation in its lending programs, and it increased to 90% the portion of qualifying small business loans that it will insure for banks against default. Those moves are intended to increase bank lending to small companies by making the loans safer and less expensive.
But the provision most eagerly awaited by small businesses, the new $35,000 stabilization loan program, is still on the drawing board. To explain to GAO the assortment of missed deadlines, SBA officials pointed to the complexity involved in creating entirely new programs very different from those the agency has previously overseen.
"SBA officials said that the array of requirements under [the Recovery Act] and associated rulemaking deadlines have placed a strain on the agency's existing staff and other resources," the GAO wrote in its report. "Similarly, officials from some trade groups representing lenders and broker-dealers expressed concerns that SBA lacked staffing necessary, particularly in the Office of Capital Access, to carry out [the] provisions."
There's hope on the horizon, though: An SBA spokesman says the emergency loans program will be up and running within weeks.
"I don't have a specific date, but it's weeks, not months," SBA Assistant Administrator Jonathan Swain said Thursday. "We know that there's a lot of interest in the program, and that it can be very helpful to a lot of small businesses around the country."
Dubbed "America's Recovery Capital" (ARC), the program will offer banks a 100% guarantee on money lent to "viable" small businesses struggling to make payments on existing debt, including credit cards, commercial mortgages and previous loans. Businesses will be able to borrow up to $35,000 and can use the money to make debt payments for up to six months. The SBA will fully subsidize the interest on the loans, making them essentially cost-free for borrowers.
Those extremely attractive terms have small business owners clamoring for details on how to apply. Mack Sullivan, founder and publisher of Due South Publishing in St. Simons Island, Ga., says he's been to his local SBA and his bank to press for information, but found no one with any knowledge of how the ARC program is progressing.
"The frustration is, where does it stand? When can we expect to learn more? I thought there was a deadline set by Barack Obama," he said. "It's one thing to not meet deadlines, but it's another to just go dark and leave everybody wondering."
Founded six years ago, Due South Publishing produces local guide books that are distributed in hotels and tourist hot spots around St. Simons Island. The company is generally cash-flow positive, Sullivan said, but it hasn't been immune from the recession's effects. Sullivan has taken out home-equity loans and borrowed against credit cards to finance his four-person venture.
"A $35,000 loan would allow us to pay off some credit cards, not worry about our credit lines being cut, and ride through this economic downturn for another 12 months," Sullivan said. "As an entrepreneurial small business person, I wouldn't normally find myself waiting for something the government is doing, but these are such extraordinary times."
New business owner Erika Sanchez is also looking for the kind of immediate help the ARC loans are designed to provide. Sanchez and her husband opened a design and printing business, Pronto Graphic Designs, in Dallas in January. Sales have been surprisingly strong: Sanchez already has a client roster of about 40 local businesses and enough work that she'd like to hire an additional designer and expand her office space. Working capital is the obstacle.
"There's more equipment that we need to buy," she said. "We have a lot of work, and it's slowing us down that we don't have the machinery for it."
Congress is pushing for action as fast as possible from the SBA. "The single biggest challenge facing most small businesses right now is access to affordable credit, which is why it is vital that the SBA get these programs up and running immediately," Rep. Nydia Velázquez, D-N.Y., the chairwoman of the House Committee on Small Business, said in response to the GAO report. "With every day that goes by, more small businesses are being forced to close their doors."
The SBA is working "diligently and expeditiously" to implement all of the Recovery Act provisions, SBA Administrator Karen Mills said in a written response to the GAO's report.
"A number of these programs require sophisticated financial modeling and/or legal documentation, and present challenging policy or structural issues, and therefore require additional time to implement," Mills wrote.
While the GAO noted the SBA's blown deadlines, it included no criticism of the agency's efforts or recommendations for improvement.
"In this case we did not see clear criteria for making recommendations," report author William Shear, GAO director of financial markets and community investment, said in an interview after the report's release. For years the GAO has been issuing audits drawing attention to SBA staffing shortfalls and slipshod management of various programs the agency is tasked with overseeing.
"We think our major contribution here was to provide information to Congress and others on what the SBA's challenges are that have affected the agency's inability to meet the schedule Congress set," Shear said.

To write a note to the editor about this article,
click here
.