Honda recalls 646,000 Fits for fire hazard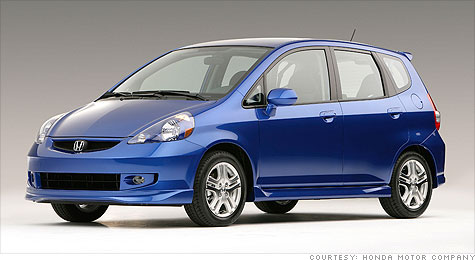 NEW YORK (CNNMoney.com) -- Honda announced a recall for 646,000 2007 and 2008 Fit, City and Jazz models worldwide, after a fire hazard involving a power window switch resulted in a death in South Africa.
In an e-mailed statement, Honda said extreme amounts of liquid, such as rain or melted snow, can flood the master power window switch on the driver's side, causing the vehicle to overheat.
The recall affects 141,000 Fit models in the United States, where the malfunctioning switch caused seven vehicles to overheat and two to catch fire. Honda said there were no reports of injuries in the United States.
The Fit is sold as the City and Jazz in international markets.
Honda said it will notify customers by mail with instructions on how to have their vehicles inspected and updated at an authorized Honda dealer.
The automaker said that current 2009 and 2010 models are not affected by the recall.