Recovery: The R word that really matters
NEW YORK (CNNMoney.com) -- So is the recession over?
If you are an active investor, you're probably tempted to say yes. Stocks have skyrocketed since March 2009, and the worst does appear to be over for some of the hardest hit sectors of the economy, such as banks, homebuilders and retailers.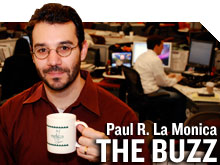 Still, the National Bureau of Economic Research, a group of economists that is the official arbiter of when downturns begin and end, said Monday that it was "premature" to declare when the economy bottomed.
While conceding that "most indicators have turned up," the NBER cautioned that much of the current economic data is preliminary and subject to revisions.
Investors don't appear to be too concerned: The stock market was up again Monday.
And that makes sense. After all, the NBER is famously cautious.
It eventually ruled that the 2001 recession ended in November of that year -- but it didn't say so until July 2003.
And it waited until December 2008 to officially announce that this recession started in December 2007 -- even though it was painfully obvious to anyone with a pulse (let alone a 401k account) that the economy was in free fall.
Once the NBER does finally announce that the recession is over, will it really even matter? Most economists believe the downturn probably ended sometime last summer. So an official NBER proclamation seems likely later this year.
Yet if you are one of the millions of Americans trying to find a job, facing foreclosure or just simply struggling to stay ahead of all those monthly bills, then you probably couldn't care less about the "official" ruling.
Economy won't improve dramatically without job growth
For many, the recession is still lingering on, no matter what economists or investing pundits say. There was much rejoicing about the March jobs report earlier this month. The government said that 162,000 jobs were added.
That's obviously welcome news, but the official unemployment rate is still hovering at a stubbornly high level of 9.7%. The so-called underemployment rate, which includes people who've stopped looking for work, is 16.9%.
Unless those levels improve sharply, any announcement about the recession being over will be irrelevant to many.
"At the end of the day, jobs are the single most important factor for everyone. Are you employed and can you make money? It doesn't take the NBER to tell people that," said Diane Swonk, chief economist with Mesirow Financial diversified financial services firm based in Chicago.
And even if the NBER says later this year that the recession ended sometime in 2009, that's simply recognition that the worst may be over. It's not the same as saying that the economy is enjoying a major upswing.
Swonk said she thinks that the recession did end last year but added that this definition is meaningless for a lot of Americans because the recovery is "lackluster."
Chris Probyn, chief economist with State Street Global Advisors in Boston, agreed.
"Technically the recession may have ended but it doesn't feel like it. It's really a poor situation in the labor market and unfortunately it may stay like that for a little while longer," he said. "Unless America gets put back to work, this recovery could fizzle out."
Have to admit it's getting better?
But Michael Strauss, chief economist with Commonfund, a money management firm based in Wilton, Conn., said he's optimistic that more sustainable levels of growth for the job market and economy overall are in the cards soon.
Strauss said that the improvement in retail sales in the past few months could be partly due to people feeling better about their financial well-being because of the rally -- the so-called wealth effect.
And if consumers keep spending, that could eventually lead companies to start hiring more to meet increased demand for goods. In other words, what's good for Wall Street really is good for Main Street.
Jason Pride, director of investment strategy for Glenmede, a Philadelphia-based asset management firm, also said the uptick in consumer confidence and spending is an encouraging sign. But this may only help the economy in the short run.
Pride said the biggest long-term risk for the economy is that consumers and the U.S. government spend too recklessly and do not get their fiscal houses in order.
"It's clear to a majority of people that we're in a recovery and it's gaining a lot of momentum. But we still have a lot of headwinds to face. There are a number of things that could make the economic picture less rosy, most notably our debt," he said.
- The opinions expressed in this commentary are solely those of Paul R. La Monica.