Three lessons for BP from the Exxon Valdez spill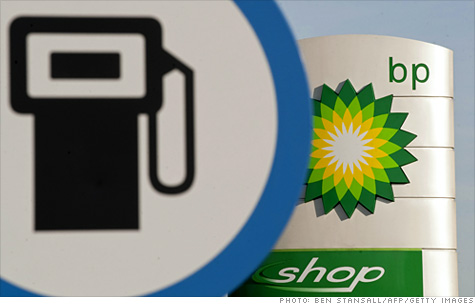 FORTUNE -- Up until the catastrophic Gulf oil spill in April, BP had done a pretty good job of presenting itself as the eco-friendliest big oil company around.
But the company is in a public relations freefall right now. It can't separate its image from the screaming daily headlines detailing failure after failure. "They're not particularly good in a crisis situation," says Randy Herbertson, co-founder of a branding studio called Seesaw. Their PR has "gone sort of dark right now."
The company also harbors old skeletons regarding their safety record. Now it's all under the spotlight, and BP can't maintain its friendly image. Compared, for example, to how Exxon handled itself with the Valdez spill, BP's brand is tanking since the disaster. And Exxon is a company that never painted itself as particularly eco-friendly or progressive.
1. This isn't going away (Valdez oil -- from 1989 -- is still in Alaskan waters)
Exxon can't be said to have managed PR well after the Valdez spill. In 1989, the captain of the Valdez drunkenly ran the tanker aground in Prince William Sound off the coast of Alaska, dumping 11 million gallons of crude into an extremely fragile cold-water ecosystem. Some of the oil is still there, still toxic.
Exxon made a great bad guy. The Valdez was their boat, crashed by their driver, and it spilled their crude. They distanced themselves during the cleanup. They said they were sorry, but they never said they were wrong. They seemed indifferent to the press.
But then, internally, the company buckled down and overhauled its safety standards. This proved extremely effective -- Exxon hasn't had a major incident since the Valdez. Now they're one of the safest companies in the industry.
"I think they've stayed focused on their core business," says David Takeuchi, CEO of Bedrock Brand Consultants, which has worked on branding for Chevron. "They never tried to say that they're an energy company; they are a true petroleum brand."
Exxon had funded an anti-climate-change think-tank called the Competitive Enterprise Institute until 2006. Recently, the company has publicly eased its anti-global warming stance, but they've never been environmentalists. Instead they did the most important thing: They stopped spilling oil.
2. Green enough for ya? In branding, you reap what you sow
BP, on the other hand, has been a market leader in terms of oil-company branding, according to Takeuchi. In 2000, the company successfully recast their acronym from standing for "British Petroleum" to "beyond petroleum." It was a brilliant move, says Seesaw's Herbertson. "BP does one of the best jobs overall of creating an accessible, friendly brand in the oil business." In 2007, a poll taken by brand consultant firm Landor & Associates showed that U.K. consumers ranked BP ninth among the top 20 "green" companies.
The spill is botching their rep partly because BP has been so high-profile. Branding is all about expectation, says Ron Smith, Professor and Chair of the Communications Department at Buffalo State College. "The more you posture yourself as a good corporate citizen, the more people expect from you."
That green image started to brown with the explosion of a BP refinery in Texas City in 2005. A year later, corroded BP pipes leaked oil in Prudhoe Bay, Alaska. With that experience, BP should have had a disaster plan in place, says Smith. The public expects one. "What we don't accept is 'Whoops! I never thought that could happen.' "
The public also has access to more data today than in the time of Valdez -- more pundits, more criticism, and more images of disasters. "The first rule of crisis communications is control the pictures," says Gene Grabowski, chair of crisis and litigation practice at Levick Strategic Communications. "When we heard stories about the folks from BP trying to manage the crisis, [we] saw no human faces. We have yet to see CEO Tony Hayward in shirtsleeves in a war room, supervising. That's a critical deficiency."
BP may be in for serious changes.The brand could even be thrown out the window once all is said and done, especially if the over one-hundred-year-old company ceases to exist in its current form. But the company's actual work -- and the profits its projects generate -- aren't going anywhere. One of the built-in benefits of being in the oil industry is that you have an indispensible product. It's why Exxon can be responsible for the Valdez spill, continue to cast a fairly old-school oil company image, and still be enormously profitable.
3. Have a backup plan: Exxon can become Mobil overnight, but where's Amoco?
Exxon also has the safety net of keeping the Mobil brand attached to it. Depending on the market, they can leverage one brand over the other, says Takeuchi. BP doesn't have that luxury. It bought Amoco in 1998 but cut the name out of the brand in 2000. That was the same year they went "beyond petroleum" and spent millions of dollars plastering green helios icons on gas stations everywhere.
BP won't know the next step in their branding strategy until they can control the damage from the Gulf spill, says Grabowski. "The first thing they have to do is cap that well." Second, they're going to have to eat some crow.
This gets more complicated now that people are calling for government involvement and a criminal investigation has been opened into the spill. Smith says that while people believe that BP should have had better plans, they also believe that "the government should have required them to have better plans." It will be even more embarrassing if the government has to take over to clean up BP's mess.
People are beginning to think, "With all the great technology they have and all their confidence in their abilities, they can't cap a well?" says Grabowski.
They'd better. At least, their brand depends on it.