The one oil stock that may be worth buying
NEW YORK (CNNMoney.com) -- Brazil is one of the favorites to win the World Cup. It may also be an investor favorite in the hard hit oil sector.
While shares of BP continue to get crushed as the spill in the Gulf of Mexico gets worse by the day, Brazil's Petrobras has stabilized in the past month.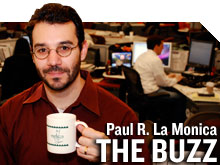 The oil giant, which is controlled by the Brazilian government, is even considering selling a big chunk of stock in order to raise money to finance more drilling off the Brazilian coast.
According to a report in the Financial Times Monday, Petrobras (PBR) is seeking to raise $25 billion through a stock offering later this summer.
The fact that Petrobras is apparently ready to sell more stock at a time when the energy sector is in turmoil is clearly a sign of confidence.
According to figures from Thomson Reuters, if Petrobras succeeds in selling $25 billion in stock, it would be the second largest equity offering ever, trailing only a $36.8 billion sale of stock by Japanese telecom NTT in 1987.
And a sale of Petrobras stock in the coming months might still make sense and generate healthy demand. While most oil companies with deepwater drilling operations were hit hard immediately after the tragic explosion at the Deepwater Horizon rig on April 20, investors have appeared to be more discriminating in the past few weeks.
"The initial reaction was this is bad for all deepwater oil companies," said David Pursell, managing director with Tudor, Pickering, Holt & Co., a Houston-based investment bank focusing on the energy industry. "Now, if you have Gulf of Mexico exposure, your stock is still hurting. But if you don't investors realize that your company could benefit."
As long as companies are prohibited from doing more exploratory drilling in the Gulf, that's going to lead big oil firms to look elsewhere around the globe, Pursell said.
Brazil is a natural option given its ample resources, and Petrobras is pretty much the only game in town for an oil company looking for a domestic partner there.
"Petrobras could be a winner because capital could be directed from the Gulf toward Brazil," Pursell said. "If the six-month moratorium in the Gulf becomes 12 months, Brazil could ultimately utilize mote drilling assets. And Petrobras is the preferred partner."
But even if Petrobras doesn't get a boost from oil producers eager to leave the Gulf and lease offshore drilling rigs in Brazil, the company still stands to benefit from its massive presence around the world.
Petrobras has operations in the Black Sea in Turkey and was also recently awarded a permit to drill for oil off the coast of New Zealand.
"I like the fact that Petrobras has a lot of wells that are new and that they are continuing to find more reserves," said Gerry Sparrow, chief investment officer with Sparrow Capital, a St. Louis-based money manager that owns shares of Petrobras.
Sparrow added that the recent recovery in the stock, as well as a rebound in the price of oil in the past few weeks from a low of $67 a barrel to back over $75, is another sign that investors realize it's unfair to punish the entire sector for BP's problems.
"Petrobras does not have the headline risk that BP does right now. Investors are unlikely to move away completely from the oil sector but substitute from one company to another," he said.
Sparrow isn't thrilled by the fact that Petrobras is looking to sell such a significant chunk of stock to finance growth since new shares tend to dilute the value of existing holders. But the alternative -- trying to borrow money in a jittery credit market isn't ideal either.
And from a valuation perspective, Petrobras appears to still be a bargain. Shares trade at about 8 times 2010 earnings estimates. That makes it pricier than BP (BP) and France's Total (TOT) but roughly in line with other global giants such as Chevron (CVX, Fortune 500), Royal Dutch Shell (RDSA) and ConocoPhillips (COP, Fortune 500).
Of course, any oil company is a risk these days. BP went from being a bit of a maverick with its Beyond Petroleum ad campaign, to an instant pariah in the wake of the Gulf spill. But Petrobras seems to be in a good position to capitalize on BP's woes rather than be dragged down by them.
- The opinions expressed in this commentary are solely those of Paul R. La Monica.