Why no jail time for Wall Street
FORTUNE -- The financial crisis wiped out almost $7 trillion in stock market value in 2008. It destroyed iconic American companies like AIG (AIG, Fortune 500), Bear Stearns, Lehman Brothers, and nearly broke GM, costing tens of thousands of workers their jobs. It pushed millions out of their homes. And that's just in the U.S. -- forget the fallout still raining down on Europe and the rest of the globe. So where are the jail terms, or at least the perp walks, for those who oversaw it all? Cue the crickets.
"Nowadays we have zero indictments and arrests at the senior ranks," bemoans Bill Black, a law professor at the University of Missouri at Kansas City. "Fundamentally, what's happened is the regulators have deserted the process. They are completely out to lunch." Black should know. During the savings-and-loan crisis he served in the Office of Thrift Supervision, where he helped bring more than 1,000 criminal convictions for top level officials. Remember seeing Charles Keating Jr. and Michael Milken dragged off to jail? That was, in part, his handiwork.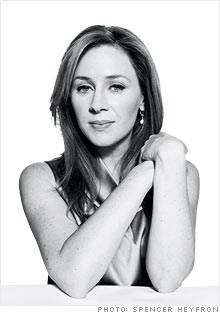 Things are different these days, for a lot of reasons. After 9/11, about 500 of the FBI's best white-collar-crime specialists were transferred to focus on national security matters. (That call makes sense; why those resources were never replaced does not.) Plus, the cases are notoriously difficult to win, and the government has suffered some high-profile losses in recent years. Think of the Securities and Exchange Commission's case against HealthSouth (HLS) founder Richard Scrushy. He was acquitted on all 36 counts brought against him, despite having five former CFOs testify that he not only knew about accounting fraud at the company but urged them all to inflate earnings. Scrushy's defense (in so many words): He had the misfortune of hiring five crooked, book-cooking CFOs in a row. "When you've got people caught dead to rights and they still get off, this scares the hell out of the prosecutors," says Black.
That's probably why prosecutors are ignoring what should be a powerful weapon in their arsenal: Sarbanes-Oxley. The Scrushy case was a big black eye for Sarbox -- it was the first case brought against a CEO under the 2002 law. But investor Jim Chanos, who spotted the problems at Enron long before the rest of the market, says the government is missing a huge opportunity. "I'm rather stunned that with all the effort that went into enacting Sarbox, specifically for these types of financial crimes, that not one major case using its provisions has been brought in connection with the crisis," he says.
Sarbox requires every public company's CEO and CFO to sign off on the accuracy of their accounting statements, and it provides criminal penalties for "knowingly or willfully" providing false certifications. And it's incredibly relevant today, because many of the biggest failures during the financial crisis involved financial shenanigans.
Take Lehman Brothers. We now know that Lehman was dressing up its books using a fancy accounting trick called "Repo 105" transactions; essentially, those transactions kept billions of dollars of debt off its balance sheet and allegedly helped the firm look far healthier than it was. Former Lehman CEO Dick Fuld now says he knew nothing about the transactions. Granted, it might be difficult to prove he did. The government has succeeded in winning some cases in the past. Ken Lay, the former chairman and CEO at Enron, died just a few months before he was scheduled to show up for sentencing of up to 30 years. Former Enron President Jeffrey Skilling and former Tyco CEO Dennis Kozlowski are both still sitting in prison, as are Adelphia's John and Tim Rigas.
And many of the situations from the most recent crisis seem worthy of pursuit. Besides, the risks of not pursuing these cases are just too great. "If you can steal from your shareholders and you don't go after those people, you set up a level of cynicism among the general population that is disconcerting," says Chanos. "It raises the specter of crony capitalism and two different sets of laws for the wealthy and the not so well-to-do."
"Disconcerting" may be an understatement. Already populist anger on Main Street is boiling over, and no wonder. As long as prosecutors continue to look at such white-collar crime as too difficult or too unrewarding to tackle, you can expect the mercury to just keep rising.
--Becky Quick is an anchor on CNBC's Squawk Box.