Buy a Corvette, build the engine yourself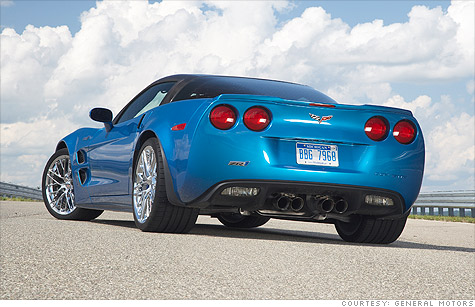 NEW YORK (CNNMoney.com) -- Usually when you buy a car you expect someone else to build it for you. But, for a price, GM is letting some Chevrolet Corvette buyers build the car's engine themselves.
The "Engine Build Experience" is a $5,800 option on Corvette Z06 and ZR1 cars. Both are ultra-high-performance versions of the Corvette with engines that are hand-assembled at a plant in Wixom, Mich., near GM's Detroit headquarters. (The rest of the car is built at GM's Corvette assembly plant in Bowling Green, Ken.)
Customers who pay for the privilege will be invited to come to Wixom to assemble the engine for their car under the guidance of GM technicians. Once assembly is complete, a personalized nameplate is attached to the engine which is then sent to Bowling Green where it's put into the car.
"In a way, this is a dream program for a Corvette customer. I would have jumped at the chance to build the 427 in my '67 'Vette, and that didn't have half of what goes into one of these modern precision engines," said Tom Stephens, GM vice chairman for global product operations, in an announcement.
The roughly $70,000 Z06 has a 505-horsepower 7.0-liter V8 engine, while the $110,00 ZR1 has a 638-horsepower 6.2-liter engine.
The owner-built engines still get the same 5-year, 100,000 mile warranty as the engines the pros build, GM said.
Customers must pay their own travel expenses, but a GM concierge will help with arranging lodging and meals while in the Detroit area.
GM offers a number of special purchase programs for the Corvette including one in which owners can watch their car being built in the Bowling Green factory, and another in which the new owner can take possession of the car at the National Corvette Museum, also in Bowling Green.