What the Dell settlement means for Intel
FORTUNE -- Though last week's settlement between the U.S. Securities and Exchange Commission and Dell was anticipated -- the computer maker admitted no wrongdoing and agreed to pay about $100 million in fines -- it was nevertheless a stunning event both in terms of the charges it leveled against Dell and those it reinforced against semiconductor giant Intel.
Amid accusations of both earnings manipulation and apparent antitrust violations, the SEC paints a picture of the computer industry in which the near-monopolist Intel (INTC, Fortune 500) is the master puppeteer and the computer makers are little more than its marionettes. When Intel rival AMD (AMD, Fortune 500) first propounded this dark view of the world in an antitrust suit against Intel in June 2005 it seemed like a wacky conspiracy theory; now it has been endorsed by regulators for 30 countries, including ours.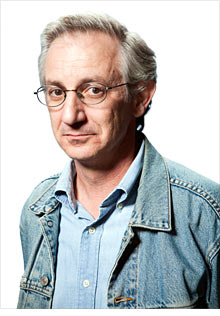 In its complaint, the SEC alleges that, from May 2001 through January 2006, Dell (DELL, Fortune 500) created the false impression that it had met or exceeded analysts' consensus earnings-per-share expectations in 20 straight quarters. In reality, says the SEC, Dell wouldn't have met its numbers once during that period without secret payments from Intel that were made in exchange for Dell's agreement not to use any AMD chips.
Thus, the SEC has now become the sixth regulatory body worldwide -- and the third in the United States -- to conclude that Intel made improper payments throughout much of the last decade to persuade computer makers to bar or sharply limit their use of AMD chips. Though these payments allegedly began in 2001, under Intel's now retired CEO Craig Barrett, the practice allegedly continued and expanded under Intel's current CEO, Paul Otellini, according to the SEC.
Intel has always denied making such payments. In an email, Intel spokesman Chuck Mulloy says, "Since we are not a party [to the SEC suit] we will have no comment other than to point out this is a settlement and the 'facts' asserted by the SEC have not been tested or adjudicated."
Antitrust heard around the world
The other regulatory bodies that have accused Intel of making such payments include the U.S. Federal Trade Commission, the New York State Attorney General's Office, the European Commission (which acts for the 27 nations of the European Community and which fined Intel a record $1.46 billion in 2009 in an order now on appeal), the Japan Fair Trade Commission, and the Korea Fair Trade Commission. In addition, last November Intel settled AMD's private suit for $1.25 billion cash, plus other consideration. The companies to which Intel allegedly made such payments, according to regulators, include Dell, IBM (IBM, Fortune 500), Hewlett-Packard (HPQ, Fortune 500), Lenovo, Acer, NEC, Toshiba (TOSBF), Sony (SNE), Hitachi (HIT), Fujitsu, Samsung, Sambo Computer, and Europe's largest computer retailing chain, Media Saturn Holdings (which does business as Media Markt). (For an earlier story about these cases and why regulators consider such payments coercive, click here.)
The SEC complaint provides one of the most detailed accounts to date of what Intel allegedly did. It claims that Intel made quarterly rebate payments from 2001 to 2006 in exchange for Dell's agreeing not to use any AMD chips at all, notwithstanding that certain AMD products -- particularly its Opteron microprocessor for servers, introduced in April 2003 -- had achieved marked and widely recognized technological superiority to the Intel alternatives then available.
In exchange for Dell's promise to shun AMD chips, Intel allegedly paid Dell a percentage rebate on every product Dell bought from it, with that percentage gradually increasing from 6% in 2001 to 14% in mid-2006. In addition, Intel supplemented these rebates with large, end-of-the-quarter, lump-sum payments, which, according to the SEC, "did not fit any fixed pattern" but "largely reflected Dell's desire to meet its quarterly forecasts and Intel's desire to keep Dell from buying AMD products." The amount of these lump sums was, according to the SEC, set by "negotiations between the top management of the two companies."
Dell and Intel used "elaborate schedules" to mask the true purpose of these payments, according to the SEC. The schedules "created the appearance that Intel and Dell were comparing prices for each Intel product that Dell intended to purchase," but in reality it was all a "meaningless exercise."
During the first two years of the scheme, Dell and Intel referred to the rebates as MOAP payments -- an acronym that stood for "Mother of All Programs," according to the complaint. Beginning in early 2003, Intel began referring to these payments internally as the "Meet Competition Program," or MCP.
The first major escalation in MCP payments allegedly occurred in September 2003, when Dell was considering buying a stake in AMD and using its chips in as many as 25% of its products. Dell pulled out of those talks, however, after Intel CEO Barrett and Dell chairman Michael Dell shook hands on a richer MCP deal for Dell on September 30, 2003, according to the SEC. Under the new deal, Intel allegedly agreed to pay Dell a $40 million lump sum to enable it to meet analysts' earnings-per-share estimates that quarter, and then committed to paying another $258 million over the next four quarters.
Needing a favor
Intel CEO Otellini succeeded Barrett in May 2005. Over the next two months, AMD filed its private antitrust suit against Intel and EC regulators raided the European offices of Intel, Dell, and other computer makers. At one point, the SEC claims, Intel informed Dell that "it was having difficulties obtaining authorization to increase MCP payments because the European Commission's competition authorities were at Intel's offices at that time."
Nevertheless, on June 29, 2005, Dell CEO Rollins emailed Dell CFO Schneider to explain that Rollins had asked Intel CEO Otellini "for [an additional] $10-20m in July, pull-in, MDF, whatever he wanted to call it, but we needed the favor. His comment in summary was, you don't ask for favors very often, so we will see if we can help. My take away was that he would get us the assistance."
By the end of that fiscal quarter (July 29), Intel did in fact bump up its lump-sum MCP payment from $81 million to $119 million. When added to Intel's percentage-based MCP payments, the total MCP came to $432 million for the quarter, or 37% of Dell's reported operating income.
By early 2006, however, Dell wanted to put an end to its exclusivity, the SEC says. It planned to announce on May 4, 2006, that it would start using AMD-products. To persuade Dell not to take that step, Intel promised an additional $120 million lump-sum for the quarter, on top of the $198 million MCP lump-sum and $405 million in MCP percentage payments it was already planning to pay. "Intel CEO [Otellini] believed [these sums] would be enough to cover Dell's earnings shortfall," the SEC alleges.
Intel also agreed to pay Dell "an additional $100 million lump-sum each quarter for the following two quarters," the complaint continues. "Intel's CEO [Otellini] believed that these payments ensured that Dell would continue to use Intel CPUs exclusively until September or October 2006, when Intel hoped to introduce a new server CPU that would alleviate the competitive pressure of AMD's Opteron product, and that Dell would not announce any change to the exclusive relationship before then. . . . Dell agreed to cancel its planned May 4, 2006 announcement of AMD-based products."
Intel's total MCP payments to Dell for that quarter (ending May 5, 2006) peaked at $723 million, accounting for 76% of Dell's reported operating income, according to the SEC. Cumulatively to this point, Intel's MCP payments to Dell now totaled $4.3 billion. Nevertheless, Dell still missed analysts' estimates for that quarter by 5 cents, prompting its stock price to fall 9%. On May 18 Dell announced that it would begin shipping AMD-powered products by yearend, allegedly prompting Intel to retaliate by cutting its MCP payments by $263 million. Dell's operating income fell precipitously, and shortly thereafter Dell's audit committee started an inquiry into the company's accounting practices.
In light of the SEC's narrative, I asked Intel to explain its understanding of what exactly the MCP payments were really for.
"Meet Competition Programs are exactly what the name says," Intel spokesman Mulloy emailed back, "a program whereby Intel provides discounts in response to bids by competitors." He declined further comment.