Intel finally wins an antitrust ruling (sort of)
FORTUNE -- Last week, Intel got some rare good news vis-à-vis its morass of antitrust problems. On Thursday the special master overseeing nearly 80 class actions against it recommended that the classes not be certified -- a recommendation that, if adopted by U.S. District Judge Joseph J. Farnan, Jr., in Delaware, will likely result in dismissal of all the cases.
Does this mean that the special master, Vincent J. Poppiti, disagreed with the U.S. Federal Trade Commission, the New York Attorney General, the European Commission, the Japan Fair Trade Commission and the Korea Fair Trade Commission, all of which have concluded in recent years that Intel broke antitrust and competition laws by paying computer makers not to use AMD microprocessors in their machines? And did he disagree with the U.S. Securities and Exchange Commission, which concluded not only thatIntel had paid Dell not to use AMD chips, but implied that it aided and abetted Dell's manipulation of earnings?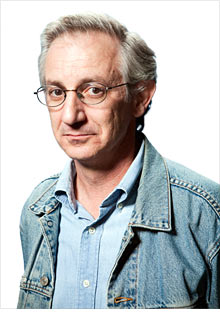 That's how Intel (INTC, Fortune 500) looks at it. "[Poppiti's] recommendation demonstrates the truth of what Intel has said over the past five years since these cases were first filed," the company said in a written statement. "Intel operates in a highly competitive industry; Intel's research and development have benefited consumers worldwide through lower prices and better products; and Intel has done nothing to harm consumers."
Here's what really happened, so readers can untangle the genuine from the guff.
Poppiti was not ruling on whether Intel paid computer makers for barring or limiting their use of AMD (AMD, Fortune 500) chips in their products -- an allegation Intel has always denied but which every regulator to look into the question has found that it did.
Evidence that individuals paid more
Rather, Poppiti was ruling on whether cases brought on behalf of consumers who bought computers powered by Intel microprocessors during the period of Intel's alleged scheme were entitled to sue as a class. Their attorneys theorized that those consumers paid more than they should have because of Intel's payments. To bring any case as a class action, however, the class attorneys must first prove that the legal issues that are common to the class predominate over those that are unique to each class member's situation.
Poppiti found that this was not the case here, since the class counsel hadn't come up with a credible way of determining which individual consumers had paid more for their computers than they should have, which paid less, and which were unaffected.
Poppiti's ruling is not final. Plaintiffs can file objections and, if they do, Judge Farnan will then decide whether to follow Poppiti's recommendation. If he does, plaintiffs still have the right to appeal. An attorney for the class did not return a call seeking comment.
Though it may seem odd, Poppiti's ruling is not necessarily inconsistent with the conclusions of the regulators. The regulators' theory of Intel's wrongdoing was, basically, the theory advanced by AMD in the civil antitrust suit it filed against Intel in 2005, which Intel settled last November for $1.25 billion in cash plus other consideration. AMD alleged that Intel, by paying computer makers "loyalty rebates" -- discounts determined at the end of each quarter that were contingent on computer makers having filled, say, 90% to 100% of their microprocessor needs with Intel chips -- Intel was artificially keeping AMD marginalized as a competitor. By never allowing AMD to capture more than about 20% of the market, Intel was, in effect, preventing it from gradually growing into a stronger competitor in the future -- one that could have eventually benefitted consumers by providing increased price competition.
Intel was also, AMD alleged, preventing some consumers from getting the chips that were technologically best suited to their needs. For instance, notwithstanding the widely acknowledged superiority of AMD's Opteron chip for servers to Intel's offerings from April 2003 to mid-2006, Dell (DELL, Fortune 500) allegedly refused to ship any AMD chips because it had become dependent on Intel's payments to meet quarterly earnings estimates.
While regulators can take into account the sorts of injury AMD was alleging, such injuries don't necessarily lend themselves to retrospective class-action relief for consumers. Instead, the class attorneys were arguing that almost every purchaser of an Intel-powered computer during the relevant time period overpaid for that computer because of Intel's scheme. That was not AMD's or the regulators' theory, and, according to Poppiti, it was not borne out by the facts. Whether any individual consumer paid more or less for his computer because of Intel's payments depended on dozens of factors, including which computer model and brand he bought, whether he bought directly or through a retailer, when he bought it; and so on.
Following the paper trail
The key variable to Poppiti was the computer brand, because different computer makers did different things with the payments Intel gave them, according to Poppiti. During at least some periods of time, some computer makers, like Gateway, HP (HPQ, Fortune 500), IBM (IBM, Fortune 500), NEC, and Toshiba, passed along at least some of Intel's rebates to consumers in the form of price reductions, a factor that would could well have resulted in some consumers actually benefitting from Intel's payments (assuming the consumer was not getting an inferior chip or did not mind getting an inferior chip).
How did Poppiti know that some computer makers were passing along such savings? Well, ironically, he knew because, in the case of at least two of those computer makers - Gateway and HP -- Intel objected when they did so. For instance, in October 2004, "the relationship between Intel and Gateway faltered" because Gateway had been passing along rebates to consumers, according to Poppiti. "Intel did not want Gateway to use the Intel funds it was receiving to lower its PC price points," Poppiti wrote, because it thought they were "too low" already and might arouse suspicion among other computer makers.
Accordingly, Poppiti was convinced that at least some consumers did benefit from at least some of the payments Intel made -- albeit often against Intel's wishes. Since the class attorneys couldn't distinguish to his satisfaction between those who did benefit from those who didn't, Poppiti refused to let the case proceed as a class action.
While this isn't precisely the picture Intel may want to paint, it does demonstrate why "loyalty rebates" are a controversial topic in academic antitrust circles. When all is said and done, Intel is correct that loyalty rebates are a species of discount, and some orthodox free-marketeers do take the position that discounts can never hurt consumers. Though regulators haven't bought this argument, it's not crystal clear what judges would say if any of the U.S. regulatory cases were to reach trial. That has long seemed to be Intel's thin, but best hope for defending for what it did.
Assuming, that is, that Intel actually made exclusionary payments, which the company still denies.