7 secrets to a richer retirement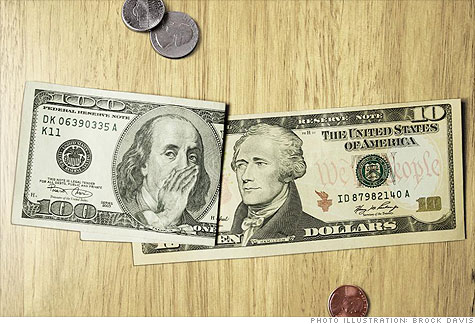 (MONEY Magazine) -- With stock returns projected to be low and pensions going the way of Lindsay Lohan's career, retirement planning can seem awfully daunting these days. You can't change the market or your employer's largesse.
But there is one factor you can do something about: you. You can be your own worst enemy, buying what's hot only to sell in a panic or wildly overestimating how long your money will last.
"Our brains are hardwired in ways that are the opposite of what we need to invest well," says Carnegie Mellon economics and psychology professor George Loewenstein.
Fortunately, a new wave of research is emerging from the still-young field of behavioral finance -- a blend of psychology, neuroscience, and economics -- that gives better insight into how your unconscious can help or hurt your financial future.
Though much of the work is still in progress (retiree avatars, anyone?), it suggests specific moves you can make before and during retirement to avoid your worst tendencies and get the most from your best intentions.
Secret #1: Get a good picture of the future you
You probably imagine that when you're retired, you'll be pretty much like you are now -- maybe with a new fondness for early-bird specials and PBS wellness shows. But studies show that the present-day you doesn't really identify with this future person very much.
In fact, "your mind creates neural patterns similar to those created when you think about a stranger," says Northwestern University researcher Hal Ersner-Hershfield. That disconnect means you're reluctant to trade rewards today for rewards tomorrow -- the biggest hurdle to saving for retirement.
Behavioral scientists wondered: Could creating a better picture of your older self help you improve focus on your long-term goals? Researchers at Stanford University recently tested that question.
They put two groups of college students in virtual reality headgear and had them interact with life-size versions of themselves. (Each student shared a room with his or her avatar, which mirrored that person's movements.)
One group of students saw themselves at their current age; the other saw themselves age-morphed to appear 70 years old. Then the researchers asked how much the students would save for retirement. Those in the latter group said they would save twice as much, on average, as the other.
Experts are now building online tools to help you do such visualizations. Example: Ersner-Hershfield and colleagues are testing software that changes your photo as you move a slider to select different savings levels.
If you choose a low savings rate, your current photo will look happy (I can spend more now!), but your older one will look sad (my nest egg is shrinking!). So far they've found that people who see older, sadder versions of themselves choose to save 6.75% of salary, on average, vs. 5.2%.
Put these findings into action:
Write it down. While you're waiting for such a slider to hit the Net, do a lower-tech exercise. Imagine the retirement future you want -- house by the lake? annual trips to Italy? worry-free sleep? -- in as much detail as possible. Then write down how you feel about that future. "It's not just imagining, but the act of writing, that helps you to focus your thoughts and take action," says Alessandro Previtero of the Ivey School at the University of Western Ontario.
Think of Gramps or Nana. "The grandparent of your sex who you most closely identified with can be a great proxy for your future self," says Ersner-Hershfield. Calling him or her to mind can lead people to budget better and save more, Northwestern researchers found.